Predictive text is great, but a double edged sword. I've taught it a few too many acronyms, and now they are the default. These defaults for common words are really annoying:
| I type | My phone shows |
| --- | --- |
| see | pdf |
| to | vm |
| the | uie |
| for | dns |
So, "Go to the office and see john" becomes: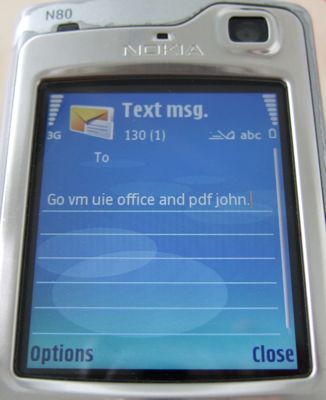 Are there any others who've been unstuck by this, or am I the only one?
Also, is there a way to change the dictionary? I've seen reports of it being in: c:\system\data\predic\10xxxxx.dat, but I don't have that folder, at least browsing via bluetooth.