Category Archives: Accessibility
The short answer to the title is: Accessibility is not an average.
For a longer answer, read on.
When I run training a common refrain is: Computers don't know what is appropriate. I illustrate that with a picture of a dog, and showing an alt text of "cat".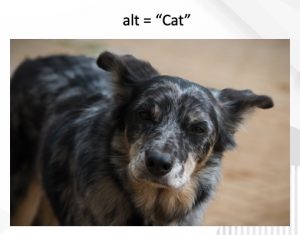 Historically accessibility …