Firefox's default zoom preferences are ok, but if you want what Chrome & Edge provide (more than 300% zoom), you need to fiddle with it.
Increasing the maximum zoom
In the about:config page, you can increase the maximum zoom level from 300% with two values:
zoom.maxPercent, and set to 400 (for 400% zoom)
toolkit.zoomManager.zoomValues, is what values the interface uses (the – / + buttons) and add the value 4 at the end for 400%. I use:
.5,.75,.9,1,1.1,1.2,1.33,1.5,1.7,2,2.5,3,3.5,4
That means you can get to 400% (or more) in the browser, which will help to test the new Reflow criteria from WCAG 2.1.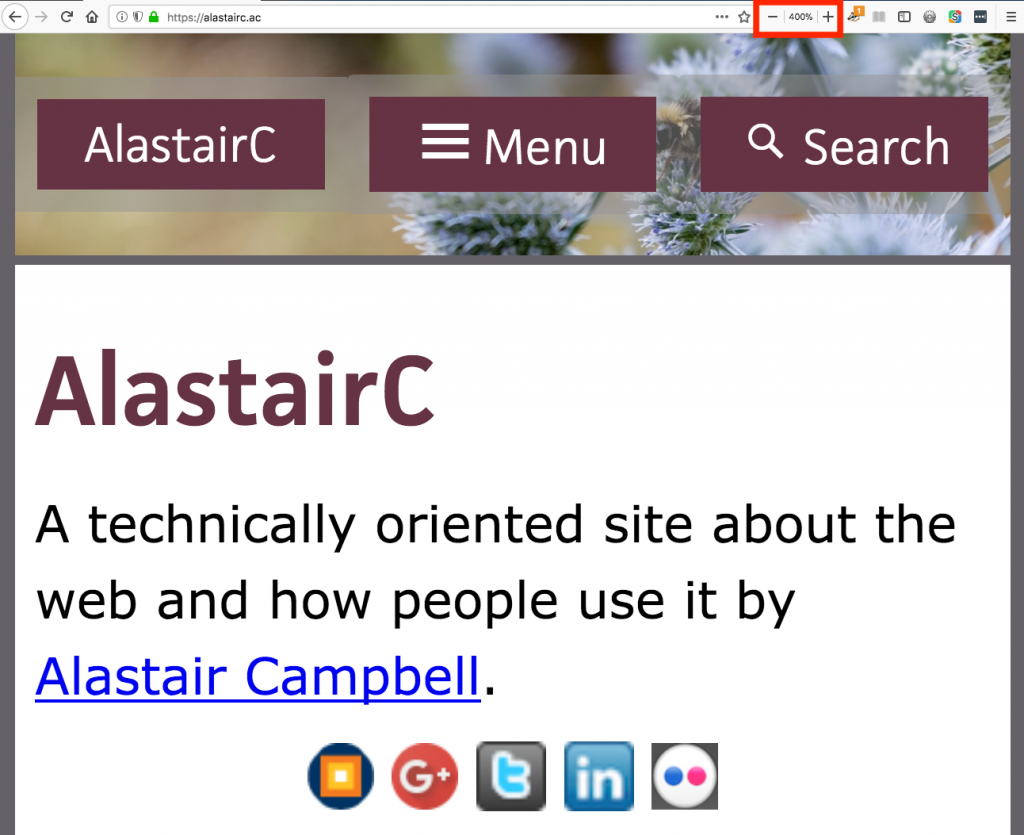 Increasing the default zoom
There does not seem to be an obvious method or configuration for this, the closest I could find is layout.css.devPixelsPerPx.
You have to be very careful with this one, setting something very small could make your Firefox profile unusable.
NB: I wanted this because I wanted to increase the size of mobile twitter in a Firefox sidebar, which doesn't have it's own zoom, or inherit from the size you view it in twitter.
I went to bugzilla to post a bug about needing to set default zoom level, and found this 12 year old bug. However, this comment from SeriogaM has a better approach:
Just in case if someone else is tired of hitting Ctrl++ on every new website – here is a simple workaround:

Open Browser Console (Ctrl+Shift+J / Cmd+Shift+J).
On the command line:

To Set Global Zoom (put whatever you want instead of 1.33) enter:

FullZoom._cps2.setGlobal(FullZoom.name,1.33,gBrowser.selectedBrowser.loadContext);

To Reset (back to 1) enter:

FullZoom._cps2.removeGlobal(FullZoom.name,gBrowser.selectedBrowser.loadContext);
A stupidly technical way of setting a default zoom level, I hope the bug gets sorted soon. In Chrome none of this is necessary, you can set the default zoom level and get upto 400% zoom.